Currently, we offer affiliate on the following products:
Colocation Mining (1% of the mining power of the referred person)
Cloud Mining (3% of the invested amount as instant credit on your balance)
How it works
Get your referral code by login into your dashboard and click on affiliate.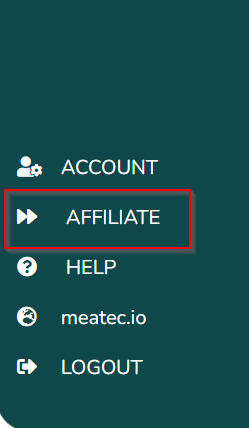 You can copy the link into your clipboard.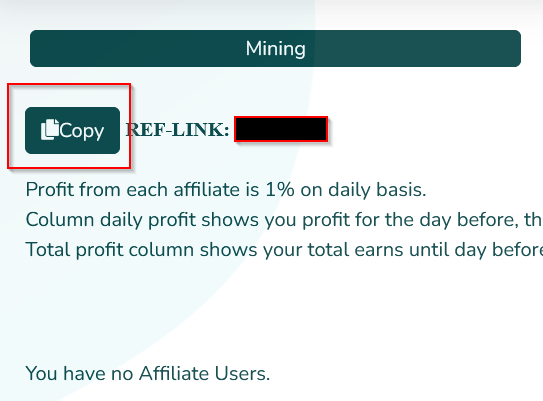 When you share this link and other person will use this link, then you have referred the person. If this person invests in our products, you will automatically earn money.